Last Updated: February 12th, 2021 at 07:07 pm
Coral Springs lives under the motto "Everything Under the Sun," and believe us, sports are no exception. Coral Springs is home to dozens of youth and adult sports teams, including baseball, football, soccer, and volleyball. However, it's not just the sports the city offers that make it so special, but rather how many sports superstars call Coral Springs home.
Check out these 12 pro athletes you didn't know are actually from Coral Springs.
1. Laine Selwyn, Pro Women's Basketball
[caption id="attachment_3290" align="alignleft" width="750"]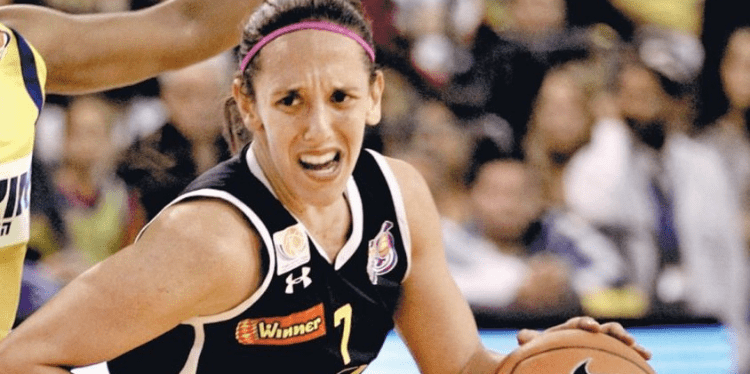 Credit: Sefi Magriso/Haaretz[/caption]
In 1999, Laine Selwyn was just another senior at Coral Springs High School. But between prom and graduation, she was named the Miami Herald and Sun Sentinel's Girls Basketball Player of the Year. With an average of 21.5 points, 7.8 rebounds, 6.3 assists, and 4.1 steals per game, Selwyn graduated as a four-time letter winner in basketball, with an additional letter in both volleyball and softball.
In 2000, Selwyn left her Coral Springs home to attend the University of Pittsburgh. There she became the only player in Pittsburgh history to collect over 1,000 points, 400 rebounds, and 400 assists. Selwyn also became the only player to record a triple-double in Pittsburgh – and she did it twice. Selwyn went on to join the Israeli Basketball League, where's she become a multi-Isreali Championship & Cup winner.
2. Todd Weiner, NFL Player
[caption id="attachment_3292" align="alignleft" width="750"]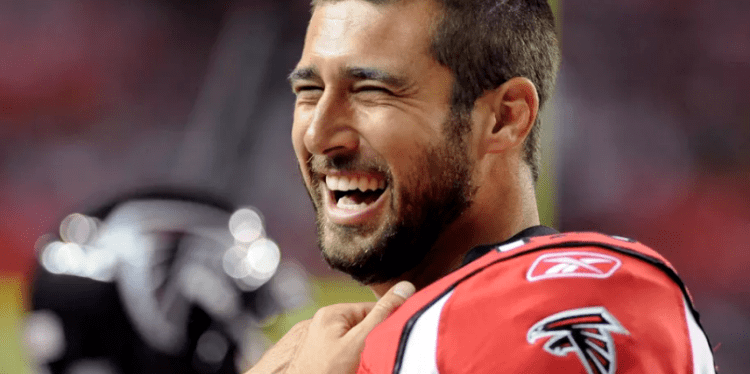 Credit: Al Messerschmidt/Getty Images[/caption]
Originally born in Bristol, Pennsylvania, Todd Weiner moved with his family to Coral Springs when he was a child. Weiner attended J.P. Taravella High School in Coral Springs, where he played on the school's football team. After graduation, Weiner headed to Kansas State College, where he played for the Kansas State Wildcats. Following his collegiate success, he was drafted by the Seattle Seahawks in the second round of the 1998 NFL draft.
After four seasons with the Seahawks, Weiner was acquired by the Atlanta Falcons. He played for the Falcons for seven seasons before retiring at the close of the 2008 season. Weiner finished his career with 152 games played and 116 games started.
3. Stephen Herdsman, MLS Player
[caption id="attachment_3295" align="alignleft" width="750"]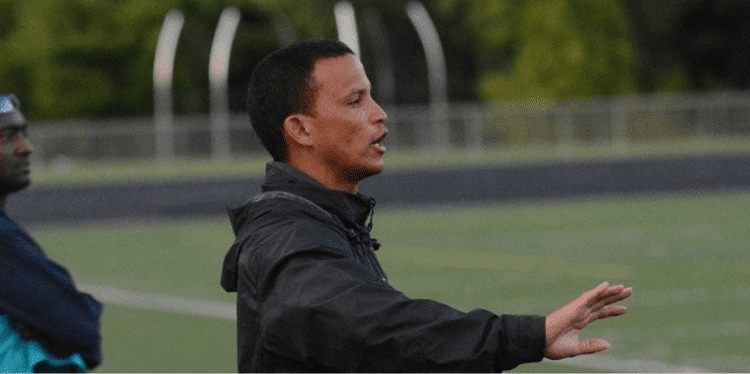 Credit: Cornerstone Athletics[/caption]
Born and raised in Coral Springs, Stephen Herdsman began his professional career at Cornerstone University, where he not only played college soccer but also played in the Premier Development League. In 2001, Herdsman was drafted 17th overall by the Colorado Rapids. After two seasons with the Rapids, Herdsman was traded to the Columbus Crew and signed with the Michigan Bucks of the USL Premier Development League in 2009.
Today, Herdsman coaches for the Grand Rapids Football Club of the National Premier Soccer League (NPSL). Specifically, Herdsman coaches the U13 boys premier team for the Grand Rapids Crew Juniors, an affiliate of the Columbus Crew. He also helps teach younger kids how to play soccer at local summer camps.
4. Dan Morgan, NFL Player
[caption id="attachment_3291" align="alignleft" width="750"]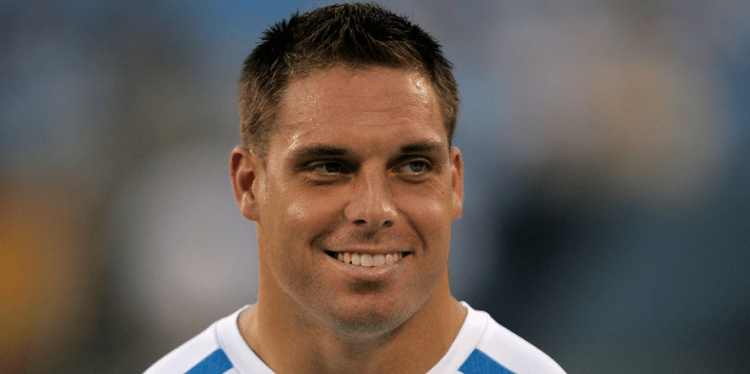 Credit: Getty Images[/caption]
Like Todd Weiner, Dan Morgan attended and played for J.P. Taravella High School in Coral Springs. From 1997 to 2000, Morgan attended and played for the University of Miami. He became the first sophomore team captain in the Miami Hurricanes' team history. He later went on to be inducted into the University of Miami Sports Hall of Fame at the 43rd Annual Induction Banquet in 2011.
Morgan was selected by the Carolina Panthers in the first round of the 2001 NFL draft. In his second season, he helped turn the Panthers from the worst defense in the 2001 NFL season to the second-ranked defense in 2002, becoming the first team ever to make such an improvement in one season. Following an ankle injury in 2007, Morgan was released from the Panthers and signed to the New Orleans Saints in 2008. However, a long string of previous injuries led to his retirement in 2009. Today, Morgan is the Director of Player Personnel for the Buffalo Bills.
5. Shaun Anderson, MLB Player
[caption id="attachment_3293" align="alignleft" width="750"]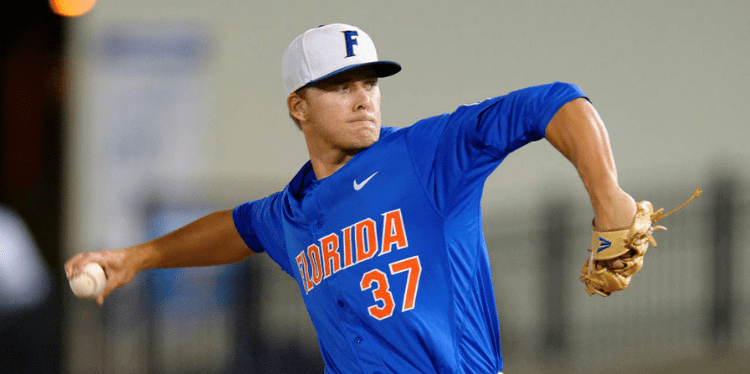 Credit: David Bowie/Gator Country[/caption]
Born in Coral Springs, Shaun Anderson attended American Heritage High School in Plantation, Florida. He enrolled at the University of Florida to play college baseball for the Florida Gators. Anderson began his collegiate career as the Gator's starting pitcher, and played collegiate summer baseball as a starting pitcher for the Lakeshore Chinooks and the Wareham Gatemen.
Anderson was selected by the Boston Red Sox in the 2016 MLB draft, and in 2017 was traded to the San Francisco Giants. He's currently playing for the Sacramento River Cats, a Minor League team of the Pacific Coast League and the Triple-A affiliate of the Giants.
6. Sam Young, NFL Player
[caption id="attachment_3297" align="alignleft" width="750"]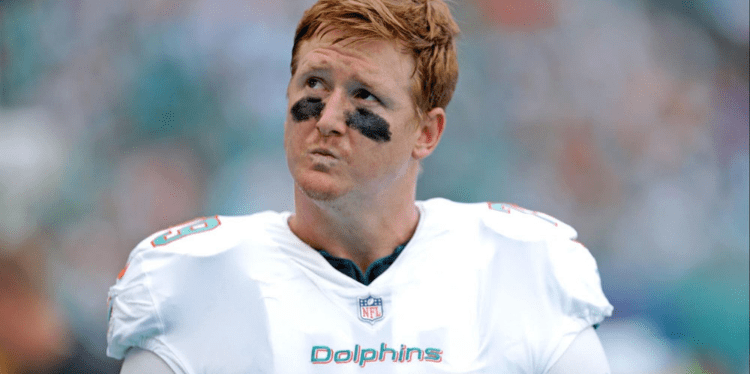 Credit: Safid Deen/Sun Sentinel[/caption]
Born in Coral Springs, Sam Young attended Pine Crest School where he played football, lacrosse, and junior varsity basketball. His sophomore year, Young transferred to St. Thomas Aquinas High School, not allowing a single sack his junior and senior years. After receiving the Florida Gatorade Player of the Year award in 2005, he was invited to play in the 2006 U.S. Army All-American Bowl.
Young accepted a football scholarship from the University of Notre Dame and was selected by the Dallas Cowboys in the 2010 NFL Draft. After a training season with the Cowboys, Young moved on to spend two seasons with the Buffalo Bills. He continued to have two further seasons each with the Jacksonville Jaguars and the Miami Dolphins.
7.  Nate Weiss, Pro Soccer Player
[caption id="attachment_3299" align="alignleft" width="750"]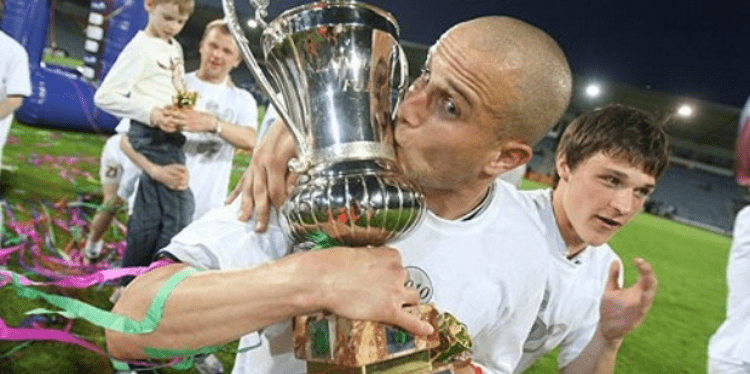 Credit: Greg Seltzer/MLSsoccer.com[/caption]
An alum of Marjory Stoneman Douglas High School, Nate Weiss has been an avid soccer player since he was a child. At MSD, Weiss was named an All-State and All-Broward County player, as well as team captain his senior year. He started his youth career playing at Florida's FC Weston, now a part of the U.S. Soccer Development Academy system. Weiss then attended North Carolina State, but left early to begin playing for Spanish third-division side, UD Arenal.
After leaving for Spain, Weiss continued his soccer career abroad. He would eventually play in Ireland, Sweden, Latvia, and Germany, where he has been since 2011. With a career that has spanned six overseas countries, Weiss stands as one of only 13 Americans to have ever won a primary domestic cup in Europe.
8. Steve Hutchinson, NFL Player
[caption id="attachment_3294" align="alignleft" width="750"]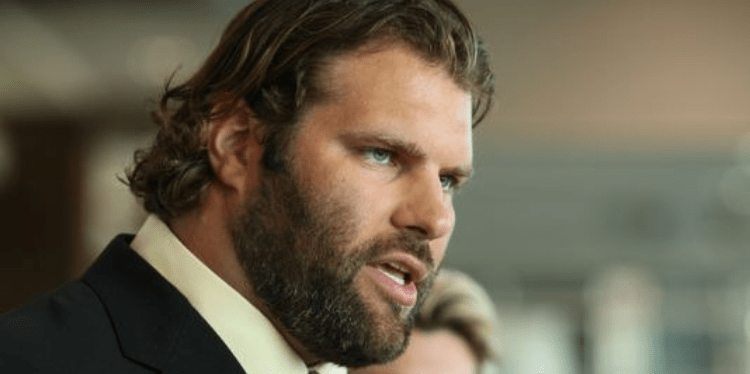 Credit: Adam Bettcher/Getty Images[/caption]
Born in Fort Lauderdale, Steve Hutchinson attended Coral Springs High School where he played football for the Coral Springs Colts. In 2007, he was named to the Florida High School Athletic Association's All-Century Team list of the Top 33 football players in the state of Florida. While attending the University of Michigan, Hutchinson was a two-year team captain on the school's football team and a two-time All-American.
Hutchinson was drafted in the first round of the 2001 NFL Draft by the Seattle Seahawks. He spent five seasons with the Seahawks and another six with the Minnesota Vikings. In March of 2012, Hutchinson signed a three-year deal with the Tennessee Titans, but in March of 2013, he announced his retirement. He ended his career as a Unanimous All-American and National Champion.
9. Anthony Rizzo, MLB Player
[caption id="attachment_3300" align="alignleft" width="750"]
Credit: Mark Gonzales/Chicago Tribune[/caption]
One of the most decorated players to come out of Coral Springs, Anthony Rizzo had his humble beginnings at Marjory Stoneman Douglas High School. Rizzo was headed for Florida Atlantic University before he was eyed and drafted to the Red Sox with a $325,000 signing bonus. In 2010, Rizzo was traded to the San Diego Padres, to be later acquired by the Chicago Cubs in 2012. Prior to being placed on the disabled list in 2018 due to a back injury, Rizzo was ranked fourth in Cubs franchise history.
Rizzo finished out his MLB career as a three-time All-Star (2014-2016) and World Series Champion (2016), as well as a Silver Slugger Award (2016), Roberto Clemente Award (2017), and two-time Gold Glove Award winner (2016, 2018). Following the tragic shooting at Marjory Stoneman Douglas High School in 2018, Rizzo gave a series of impassioned speeches to support his community.
10. Cody Brown, NFL Player
[caption id="attachment_3298" align="alignleft" width="750"]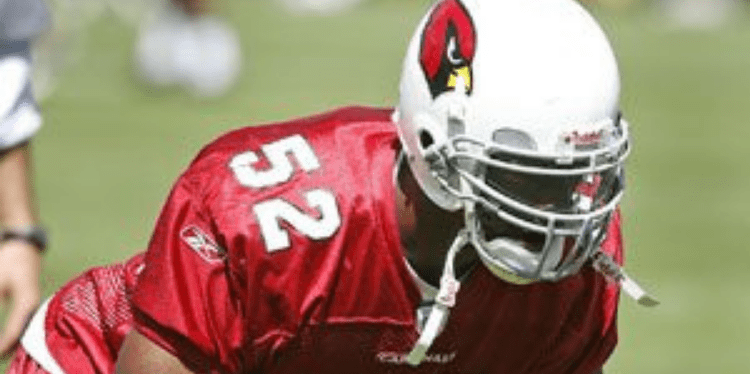 Credit: UConnBlog[/caption]
A Coral Springs native, Cody Brown attended Coral Springs high school where he made 88 tackles his senior year alone. He was named a first team All-Star Broward County player and was an honorable mention All-State. Brown went on to attend the University of Connecticut, becoming the first true freshman lineman to start a Husky's game. Four years later, he was drafted by the Arizona Cardinals in the second round of the 2009 draft.
After suffering a wrist injury during the 2009 pre-season, Brown was waived by the Cardinals and was signed to the New York Jets in 2010. In his career, Brown has also played for the Detroit Lions, Calgary Stampeders, and most recently, the Montreal Alouettes.
11. Lexi Thompson, Pro Golfer
[caption id="attachment_3296" align="alignleft" width="750"]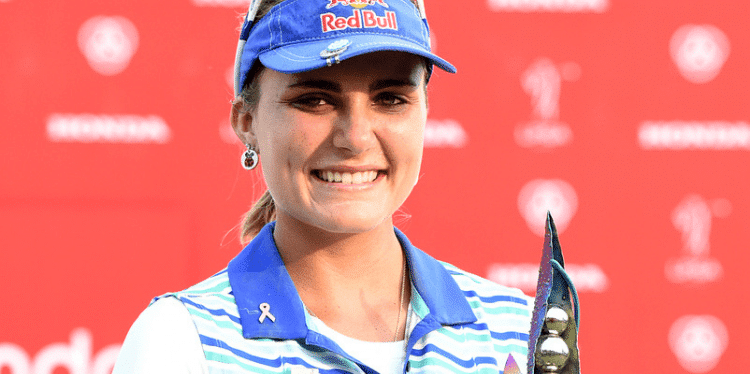 Credit: Shutterstock[/caption]
Born and raised in Coral Springs, Alexis "Lexi" Thompson became the youngest golfer to ever qualify in the U.S. Women's Open. At just 12-years-old, Thompson went head-to-head with the best in sport. In June of 2010, she turned professional at 15. One year later, Thompson broke another record, becoming the youngest-ever winner of an LPGA tournament at 16 years, seven months, and eight days old. Three months later her winning streak continued, taking home the Dubai Ladies Masters by four strokes on December 17, 2011. That day, Thompson became the second-youngest winner of a Ladies European Tour event.
Her first major championship win came three years later at the 2014 Kraft Nabisco Championship. At the age of 19 years, 1 month and 27 days, Thompson becomes the second youngest LPGA golfer to win a major championship. More than five years later, she still ranks in the top-5 youngest LPGA major winners of all time.
12. Misty May-Treanor, Olympic Volleyball Star
[caption id="attachment_3301" align="alignleft" width="750"]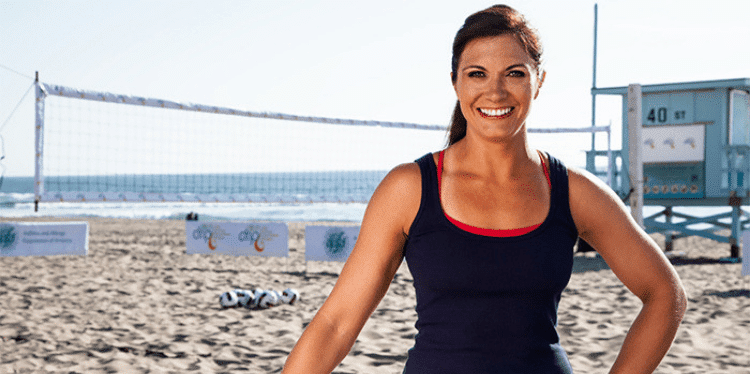 Credit: Gazette Review[/caption]
While Misty May-Treanor may not be from Coral Springs, she's certainly an honorable mention. Originally from Los Angeles, California, May-Treanor is a three-time Olympic gold medalist. In August of 2012, she became the most successful female beach volleyball player with 112 individual championship wins in domestic and international competition. In 2016, she was inducted into the Volleyball Hall of Fame.
So, why is May-Treanor on the list of pro athletes from Coral Springs? After marrying her husband in November of 2004, the two relocated to Coral Springs where they currently reside. Much of May-Treanor's Olympic training was actually spent around Coral Springs courts.
Training with a Coral Springs Chiropractor
Something your favorite athletes likely have in common? They receive chiropractic care to boost their athletic performance, reduce risk of injury, and speed recovery. In fact, of all world-class athletes, 90 percent use chiropractic care. Almost 80 percent of athletic trainers have referred athletes to a chiropractor. And it's not just in the minor leagues. 93 percent of Major League Baseball Teams have a chiropractor on staff to treat athletes and 72 percent of PGA golfers on tour receive chiropractic care to manage pain and stiffness.
If you want to be the next big athlete to join this list, it might be time for you to visit a sports chiropractor in Coral Springs. Not only can a sports chiropractor help with sore muscles or injury pain, but chiropractic has also been proven to improve hand-eye coordination, boost the immune system, and offer a drug-free solution to sports injuries. What are you waiting for? Get started with chiropractic near you today.
Be like the pros and make an appointment with our Coral Springs office, or visit one of our other convenient locations. Book Now